Kara Brook Brown's motto can be summed up this way:
"Bloom where you are planted, but also journey intensely so you can live deeply."
Through her brand, Bee Inspired®, Kara's journey unites the ancient art of beekeeping with an innovative future benefiting gift-givers, their recipients, and the planet.
Artfully Audacious Roots
"Life isn't about finding yourself. It's about creating yourself."
- GEORGE BERNARD SHAW -
As a spirited child growing up in an underserved area of Baltimore, she declared herself a painter at age four. Her parents didn't have much, but they allowed Kara to take art lessons from a neighbor who championed annual art projects to benefit the local youth. The experience shaped her life.
In each of her teen years, Kara selected a cause (like American Cancer Society and Sickle Cell Anemia) and requested contributions from her community. Kara's father always encouraged her caring spirit, but when he passed away while she was still in high school, Kara was forced to set aside her philanthropic efforts and leave school to provide for her own family. She started a business in order to get through college.
With that same focus and fiery energy Kara's father had fostered during her childhood, Kara obtained her GED along with a dual degree in Visual Communications and Art History from the Maryland Institute College of Art. She accomplished these academic goals while working her side-hustle as a graphic artist. A formidable career in design and then communications technology followed. Ultimately, Kara bootstrapped her own successful communications business, which she later sold to allow her to return to her artistic roots and painting.
Today, Kara specializes in a painting technique known as encaustic, a method that uses heat to melt and fuse layers of beeswax, tree resin, and pigment. As she engages in this ancient medium, Kara feels a kindred spirit with the bees — her purposeful, community-minded companions.

Beeswax & Open Doors
"Every now and then one paints a picture that seems to have opened a door and serves as a stepping stone to other things."
Kara's fascination with beeswax was a natural transition into the world of beekeeping. She wanted to paint in a sustainable way and provide beeswax for herself and other artists. She also wanted to help educate others of the importance of bees to our planet's sustainability: To wit, bees are responsible for one-third of the food we eat, while honey's nurturing, healing properties are a gift to humanity.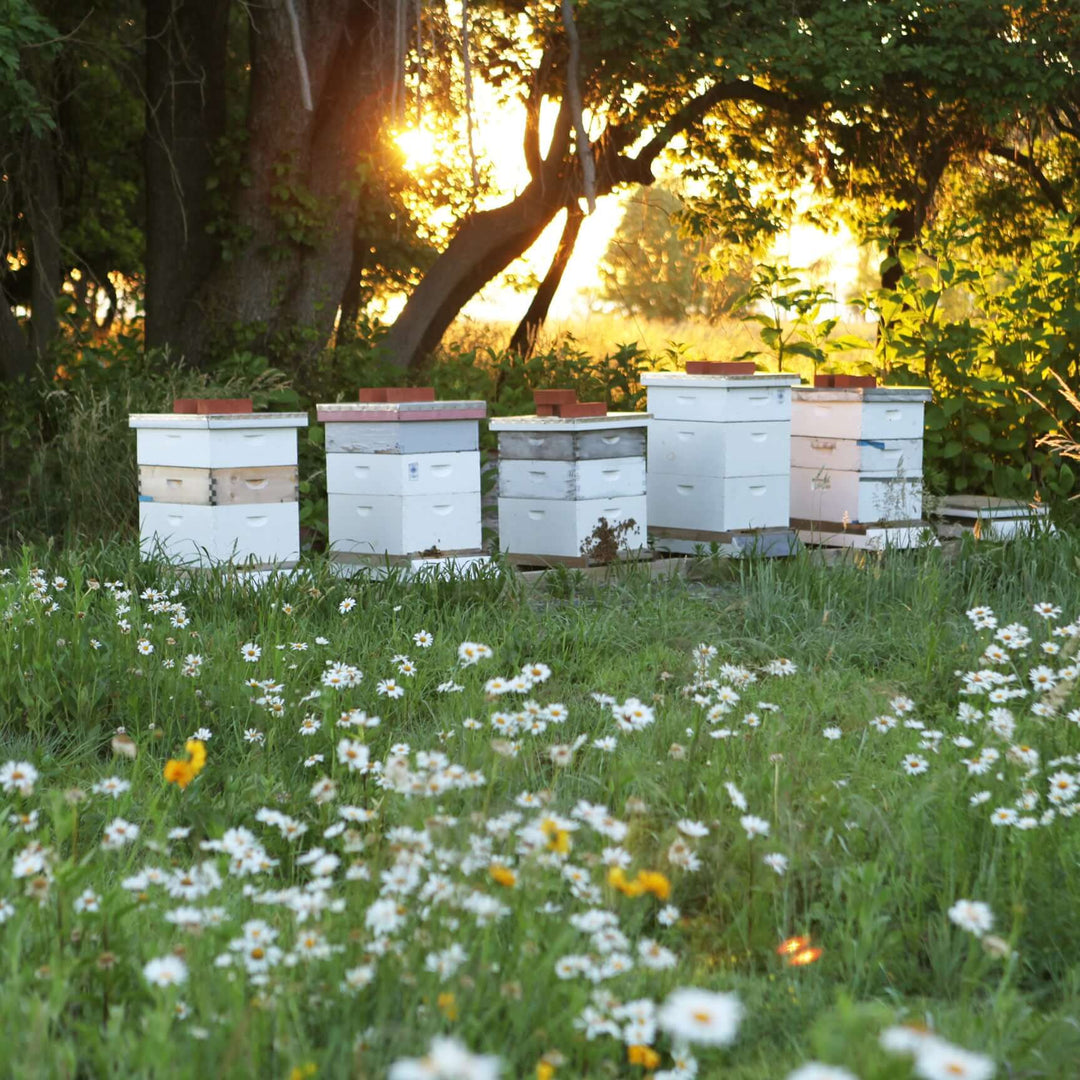 When Kara shared her first harvest of Spring Wildflower on Maryland's Eastern Shore, friends and family were thrilled by the pure, unique flavor. She felt so connected to nature and the rich earth of the farm that she wanted to do more. Like a bolt of lightning, Kara's next chapter struck her imagination: Creating a business that shares the benefits of honey and the flowers that feed the bees.
By the second harvest, Kara was creating artistic and natural products from her expanded hives and the farm's bounty: lavender, sunflowers, clover, tupelo, and more. What next? she wondered. A perennial optimist determined to "figure it out," Kara established Waxing Kara™ — the precursor to Bee Inspired™ — as a brand rooted in nostalgia yet soaring toward an adventurous future.
Advocacy Born of Gratitude
"I wanted to create a product line so good for you, so beautiful, so practical that if you wanted it, there would be no reason not to have it. And I wanted it to be a catalyst for the next stage of my gratitude."

Today, Kara lives each day in thankfulness. She appreciates the people who have enthusiastically supported her journey and those who demonstrate a dauntless spunk.
While Kara's entrepreneurial mission is to create hand-crafted, results-oriented products, her personal mission is to advocate for underserved youth who have that go-getter moxie. In 2002, Kara established a scholarship foundation in her Father's name at her alma mater, MICA, which has awarded two scholarships per year to aspiring art students ever since.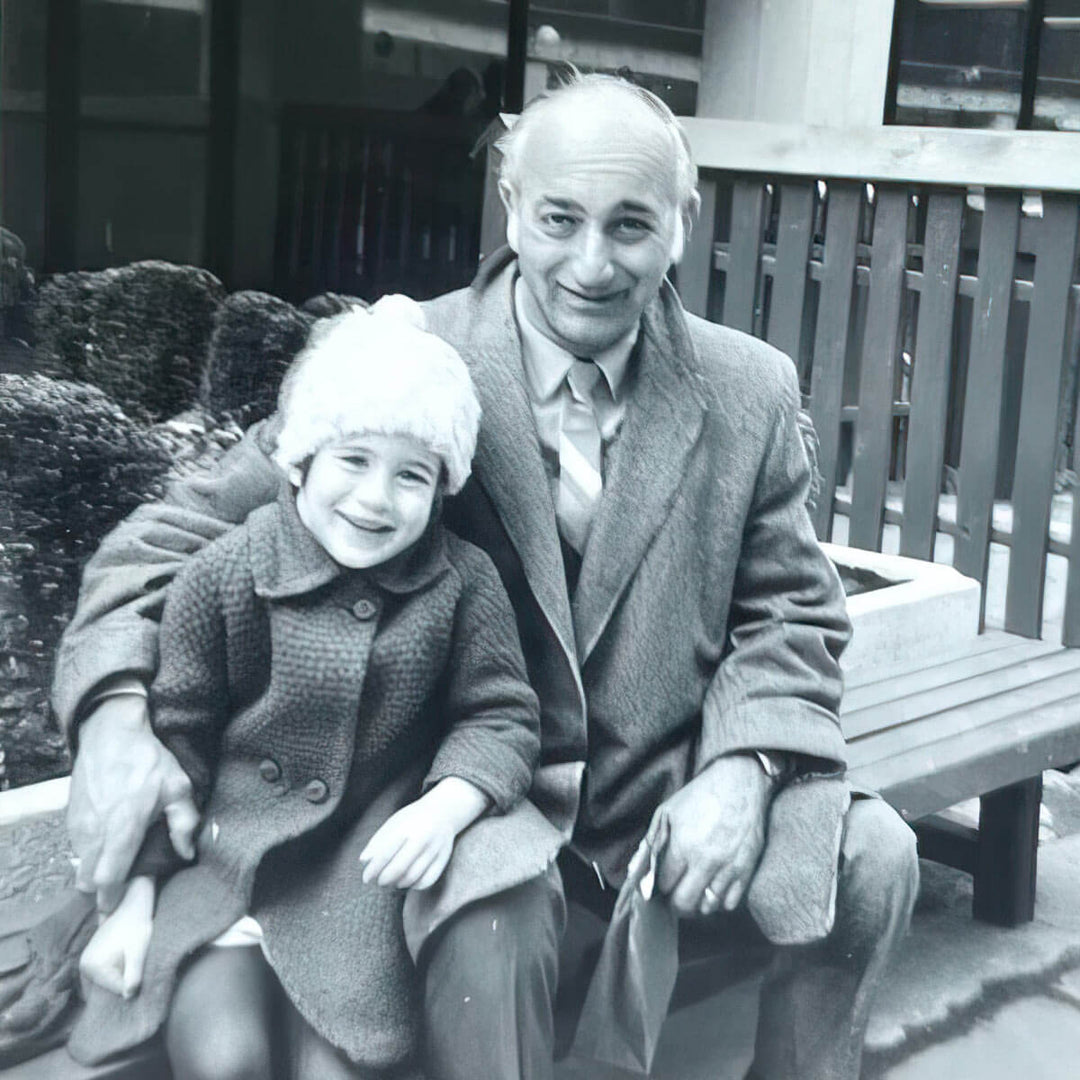 More recently, Kara has evolved Waxing Kara to the broader Bee Inspired brand. Bee Inspired brings new opportunities to experience natural solutions for life's occasions, drawing inspiration from nature's bounty and those tireless bees. All while promoting eco-sustainability and entrepreneurial advocacy.
Kara's pay-it-forward ethos extends to her support of the One Tree Planted non-profit organization along with her participation on the board of VisionWorkshops, a worldwide non-profit organization teaching the art of photojournalism to underserved youth who struggle with verbal and written communication. This program, often taught by National Geographic photographers, encourages children to learn and communicate in new ways. Read more on how Bee Inspired gives back.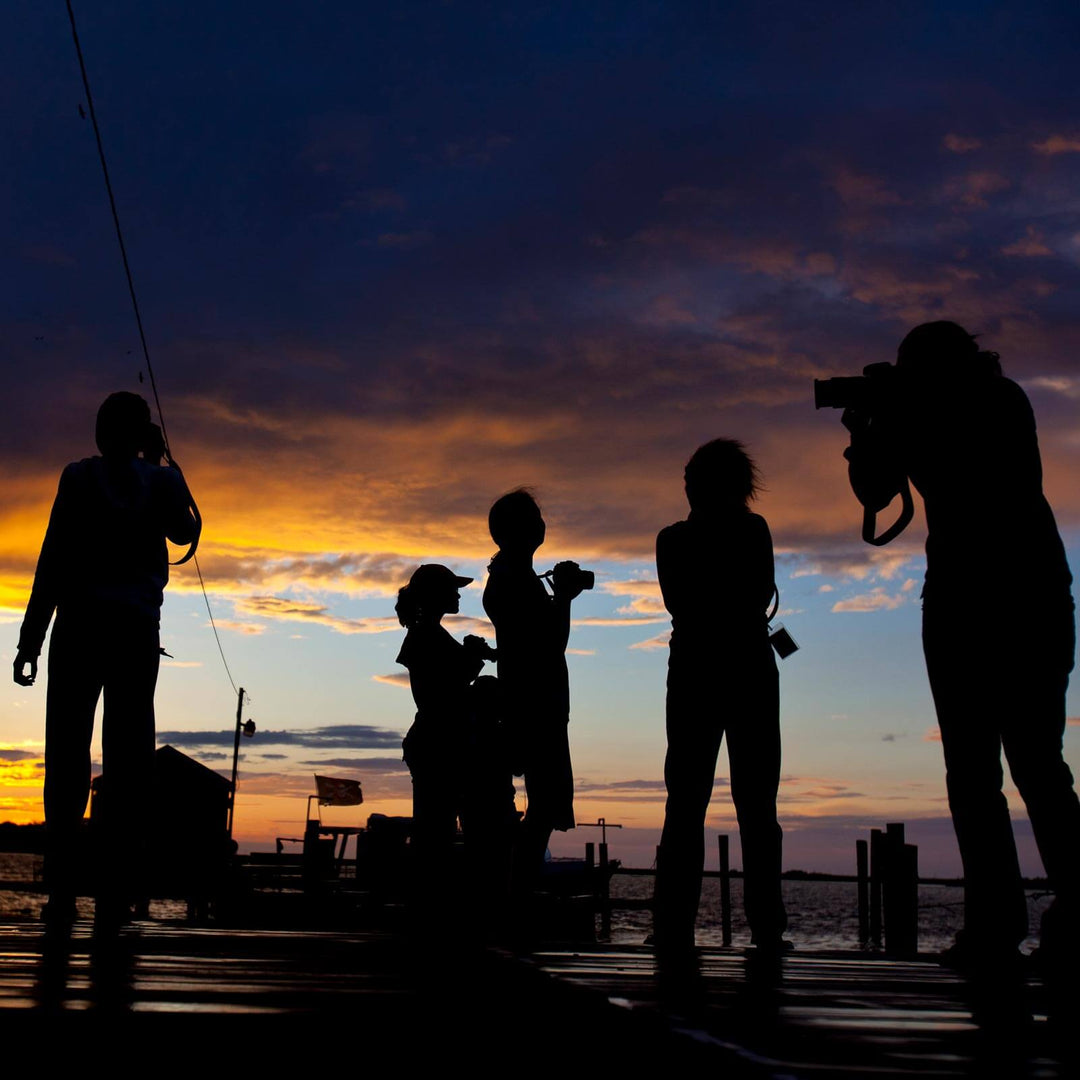 Join the Propagation of Good
"No doubt that a small group of thoughtful, committed citizens can change the world: indeed, it's the only thing that ever has."
Kara is committed to hosting healthy beehives on the farm. As she watches massive bee colonies generate hundreds of pounds of honey each year, Kara clearly understands that her impact is only as powerful as her community.
This is where you come in! We invite you to experience the bees' expansive energy, the magnificent rays of sunlight, and the vitality of emotions instilled within Bee Inspired products. We hope you'll not only enjoy these luxurious gifts for yourself, but give them away — and join us in multiplying our impact in others' lives.
Kara's story adds up to a business model that's easy to understand: Give. Get. Grant.
And a mission that's easy to get behind:

To inspire good and multiply its impact.
Go Bee-yond™
Ready to find your inspiration?