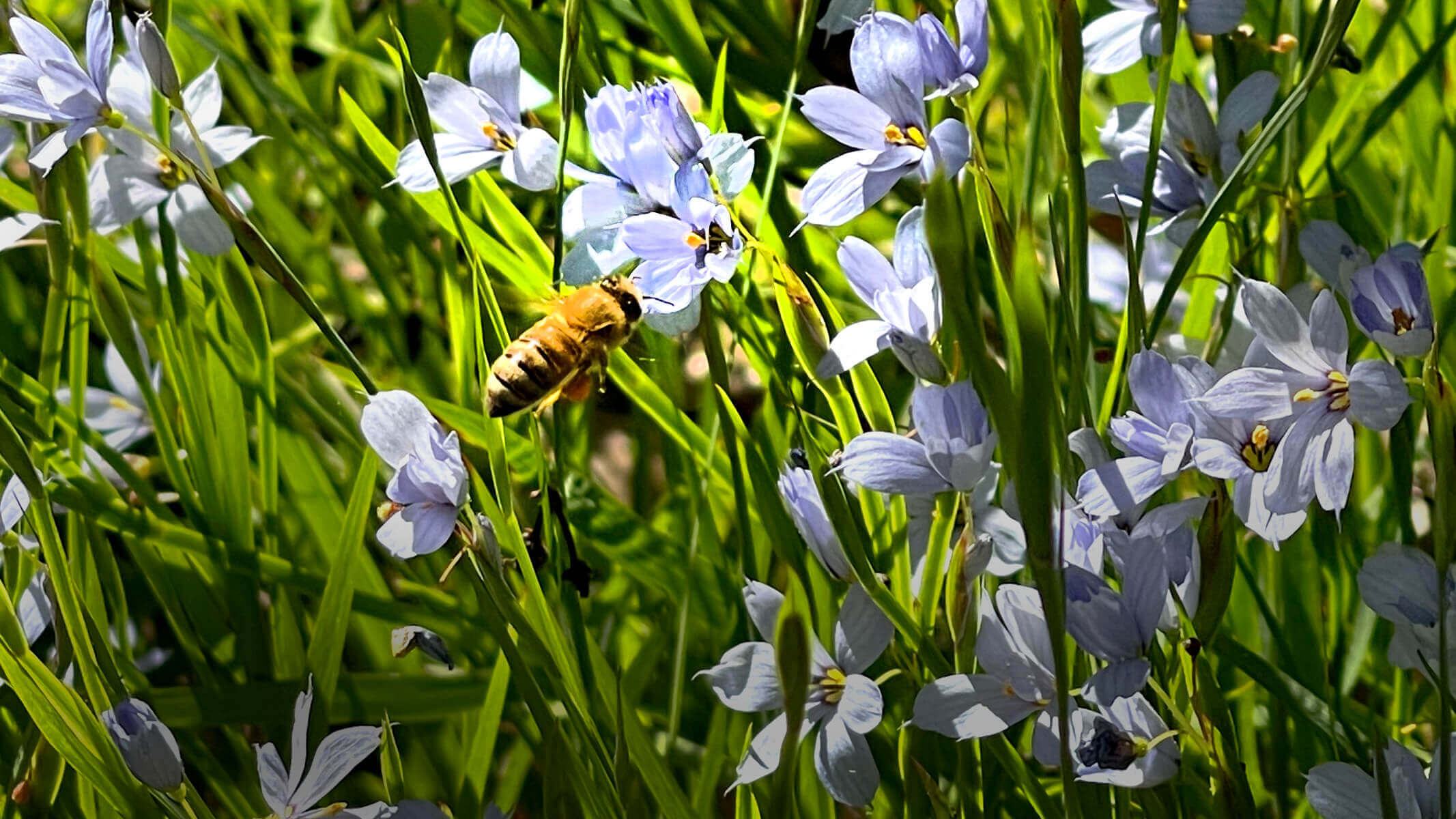 The exciting evolution of

Waxing Kara.
We're going deeper, broader, and kinder.
Our founder, Kara Brook Brown, started Waxing Kara from her home studio in 2012. What began as a small operation selling home-grown Eastern Shore honey now offers artisan-crafted and ecologically respectful Farm to Table and Farm to Body® goods.
Bee Inspired® exemplifies both our roots in our Chesapeake Bay apiary and our philanthropic spirit that is propelling us into this new era. Our growth goes way bee-yond our product line; we are a community where you can explore delicacies from the earth to inspire culinary adventures, luxurious natural body essentials to inspire self-care, and artisan gifts to inspire a celebration. All while deepening our commitments to the earth and each other through our philanthropy partners. We hope you experience the belonging that comes along with being part of our hive.
Here are some of the NEW things you can expect from us...
Our NEW mission-minded M.O.
We have a mission to inspire good will and multiply its impact. We're bringing these words into real-life practice by establishing a new way of doing business that weaves generosity into every purchase.

We call it GIVEGETGRANT™. Here's how it works:
We are broadening our line of artisanal gifts so that you can make every moment more meaningful. Our new Bee-yond the Moment™ gift collection is an exquisite trove of gifts that give back in multiple ways. When you GIVE one of these Bee-yond the Moment gifts to a loved one, you're spreading a ripple of goodness to someone you love. Plus, you GET a complimentary item in your package as our thanks to you. Then we GRANT a portion of all sales to one of our nonprofit partners who multiply that kindness.

The grant continues our deeper commitment to the community established when we first launched in 2012. In cooperation with our partners including Vision Workshops, the Maryland Institute College of Art, and One Tree Planted a ripple effect of goodness is now created with every purchase.
Your NEW one-stop gifting shop.
Now you can make every moment more meaningful. Each Bee-yond the Moment™ gift carries a purpose beyond its initial use contributing enduring health, light and well-being, or color to ignite the imagination. Our Farm to Table pantry products nourish your body, while our luxe Farm to Body® skincare leaves you feeling more beautiful than ever. And, our Farm to Home candles are thoughtfully made to burn cleanly in beautiful reusable vessels. Each gift allows the recipient to be present in the joy of the moment all-the-while a reverberation of impact is established via the gift's enduring effects, its reuse, or our GRANT programs.
Business should be personal: our NEW focus on you.
We've always been committed to authenticity, transparency, and quality. You can expect the same excellent service, the highest quality of natural ingredients, and our continued deep appreciation for your support. Additionally, our new brand will reveal unique little things (and big things) important to you; like where we harvest the products you buy with our new farm updates or more ways to use our products on our expanded FAQ page. We're also working to bring you new gift and wellness solutions with more convenient categories to shop for your favorite people. Even our communications with you are getting a revamp: Fewer emails, yet more of just what you want! Your inbox deserves a break and only the most relevant and inspirational content, so we're going for quality over quantity with our new email newsletters.
Forging NEW eco-friendly paths for you and the earth.
As stewards of the earth and especially the Chesapeake Bay area, we've always placed a high emphasis on honoring the natural environment and sustainability to make sure our family and customers have the highest quality of culinary adventures and self-care routines. Moving forward, we're further reducing our carbon footprint with environmentally sound innovations in our production methods and packaging. We've introduced almost completely recyclable or compostable shipping boxes, and this year we will reveal even more products with zero plastic in the container.

Speaking of packaging, you will see our new name and look during our upcoming product launches soon, but in the interest of reducing waste, our products may be placed and shipped in the familiar packaging until we use up our existing packaging inventory. But rest assured, whether with the Waxing Kara name or the Bee Inspired new labels - your delivery is direct from the same little hive on the bay. Thank you in advance for understanding as we continue searching for ways to be kinder and better guardians of our planet.
Will you join us in our NEW adventures?
Stay in touch for all the buzz-worthy news.
Be sure to bookmark our Bee Inspired home page. Anytime you need us, we're just a click away.