Welcome to Our Honey House
Honey House is our honey retail store, production facility, lab, and fulfillment center: we do everything out of our hive! We are located at the Metro Centre in Owings Mills, directly between World of Beer and Title Boxing.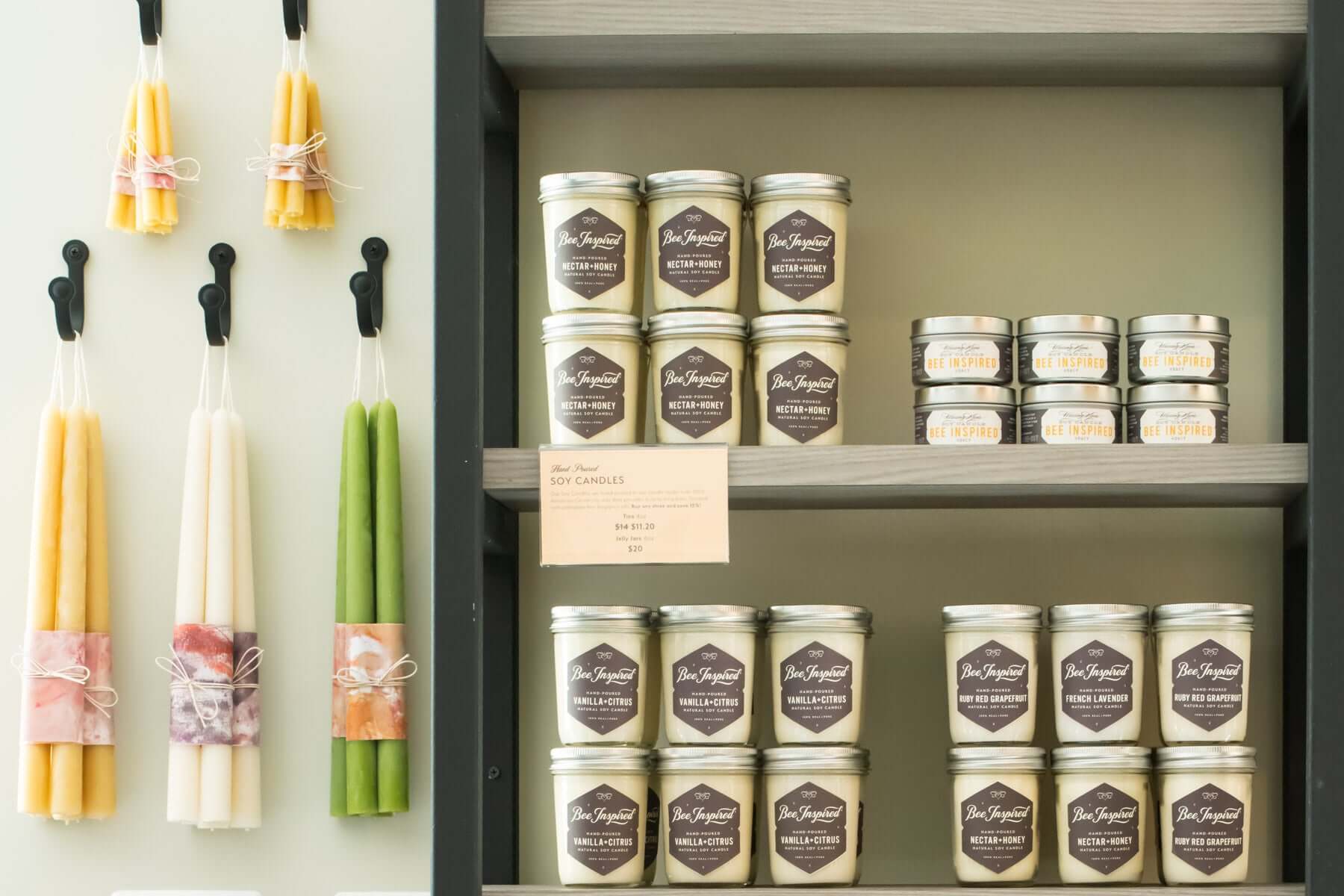 Quick + Easy
Curbside Pickup
Are you a busy bee? We have the solution to your busy shopping day! We are now offering curbside service. Order on the web and select local pick-up at check-out. Call us when you are on the way at 410-363-2200 and your order will be awaiting your arrival. No need to leave your car! We'll bring it out to you, wrapped and ready to go to save you time.
Note: Curbside pickup is available from 11:00 AM to 4:30 PM Monday through Friday. Curbside pickup is still available as we transition into our new facility.
Shop Gifts Now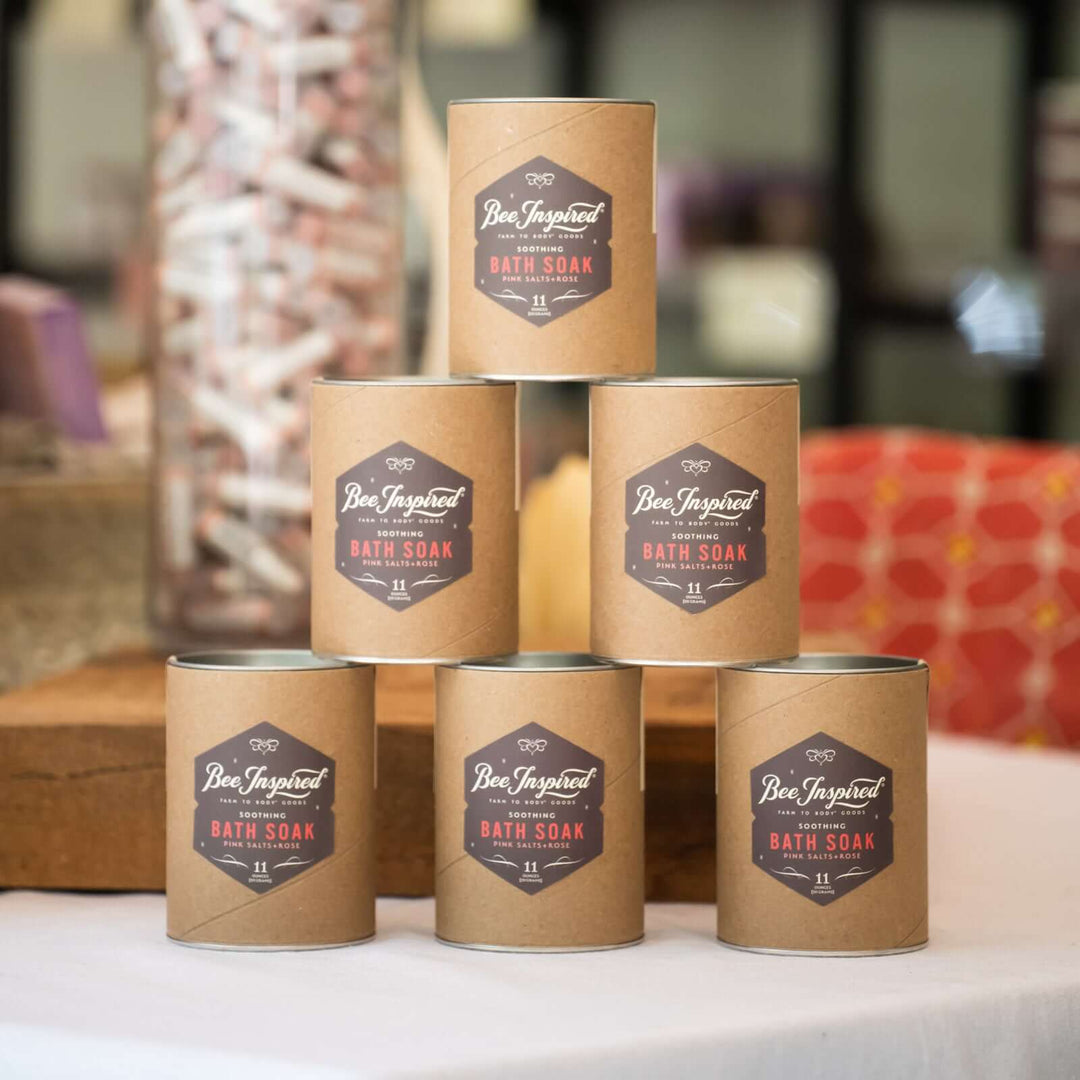 Nestled in the heart of Baltimore County, our Honey Retail Store is a haven for those seeking the perfect present for honey lovers with discerning tastes.
From sumptuous pampering essentials that are infused with nature's nectar to delectable gourmet treats that tantalize the taste buds, our Honey House is a sanctuary of indulgence, where every creation is meticulously handcrafted to bring joy and delight to your loved ones.
Tracing the Journey of Bee Inspired®
At Bee Inspired, our unwavering dedication revolves around the honeybee. From the meticulously chosen ingredients we utilize to the powerful message we strive to convey within our community, everything centers on these extraordinary pollinators.
Our founder, Kara Brook Brown, is a true artist at heart, channeling her creativity through encaustic painting — a medium composed of beeswax, tree resin, and pigment. It was during a fateful moment in her studio when she accidentally boiled over a pot of wax that she had an epiphany: she needed to raise honeybees to get the wax she needed.
Little did she know that raising honeybees wasn't primarily for wax production, but that realization sparked the beginning of her remarkable journey with the honeybee.
Situated on 102 acres of untouched land, our farm is dedicated to sustaining these invaluable bees. Over the past decade, we have cultivated an environment teeming with wildflowers and diverse clovers, providing nourishment to the bees from the early blooms of spring to the waning days of fall.
We created the Honey House to bring our honey products to the masses. While many may assume that store-bought honey is the same as true honey, the reality is quite different.
Real honey is enlivening, a true testament to the vibrancy of nature.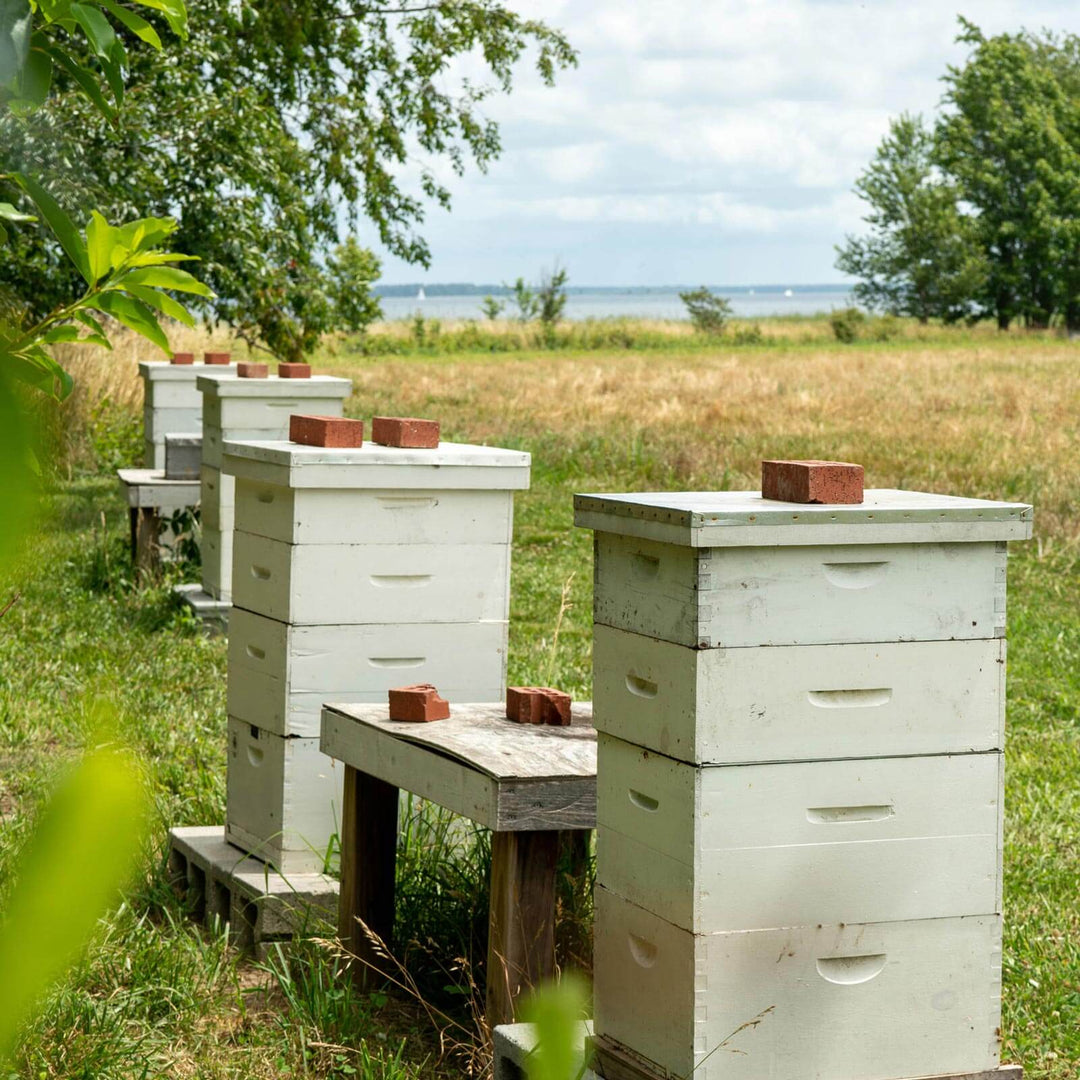 What to Expect at the Honey House
Our location at the Metro Centre in Owings Mills is nestled conveniently between World of Beer and Title Boxing Club. You won't miss the impressive entrance with the eye-catching "Bee Inspired" sign.
Prepare to be enchanted as you step inside our retail honey store. Our meticulously arranged shelves proudly showcase our premium honey products, each crafted with care and dedication.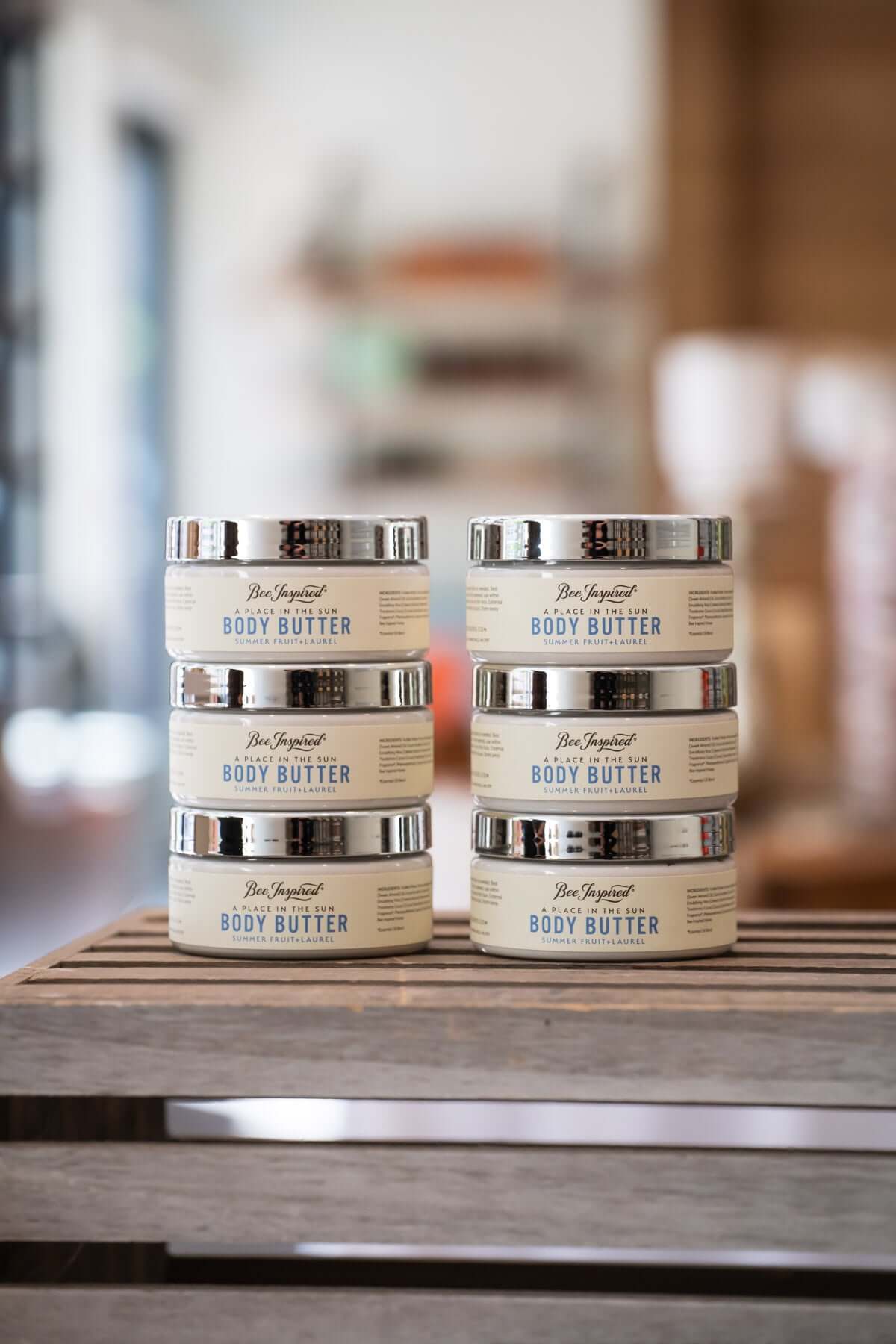 The shelves display the remarkable results of our industrious honeybees' labor. Explore a diverse array of honey products, from unique varietals to luxurious body care essentials and exquisite teas derived from hand-harvested flowers cultivated on our very own farm.
Visit us at the Honey House and experience a world of natural beauty, crafted by the tireless efforts of our honeybees and designed to bring joy and nourishment to your life!
Visit the Honey House Today
The Bee Inspired Honey House retail store embodies a commitment to local beekeeping, sustainability, and the captivating world of honeybees. With a vibrant display of high-quality honey products, we invite you to support ethical practices and indulge in the flavors nature has to offer. 
We firmly believe in supporting local beekeeping and nurturing the delicate balance between human activity and the natural world. By choosing Bee Inspired, you become part of a movement that values the vital role of honeybees and promotes sustainable practices.
Visit the Honey House, where every jar tells a story of dedication, craftsmanship, and the invaluable contributions of honeybees. Together, let's preserve their remarkable legacy, indulge in the flavors of nature, and create a future where harmony between humans and honeybees thrives.
From the moment I walked into this store, the aroma smells so amazing... Thank you!

Alto
...I was immediately greeted with a smile from the young lady working that day. She gave me great details of everything that was in the store... So glad I stopped and decided to give the soap a try.

Samantha
Highly recommend stopping in OR purchasing online!

Robyn
I love this little spot nestled between the many restaurants located in the metro court at Owings Mills... This is definitely a place to check out for your honey needs.

Karen
My first visit to the Honey House was as lovely as the aesthetics that adorn the super cute retail space. There are multiple options for local East Coast honey, tea, body products, and honeycomb. I was pleasantly surprised that I was offered to sample the various honey flavors. This is the perfect place to pick up holiday gifts for all the foodies and beauty lovers on your list. I'll definitely be back.

Michelle
Honey House is my favorite place to go when I need a gift for friends & family.

Melina
This company and their products are phenomenal. I purchased a few gift options [that I sent] to family members and everyone loved everything, from the quality of the products to the presentation — it was all perfect. So perfect that I had to also buy myself some honey, and it is superb! I am definitely coming back for more.

Nicole
The best local honey in all of Maryland! plus she and her staff are very friendly and always willing to help customers!

Christiana