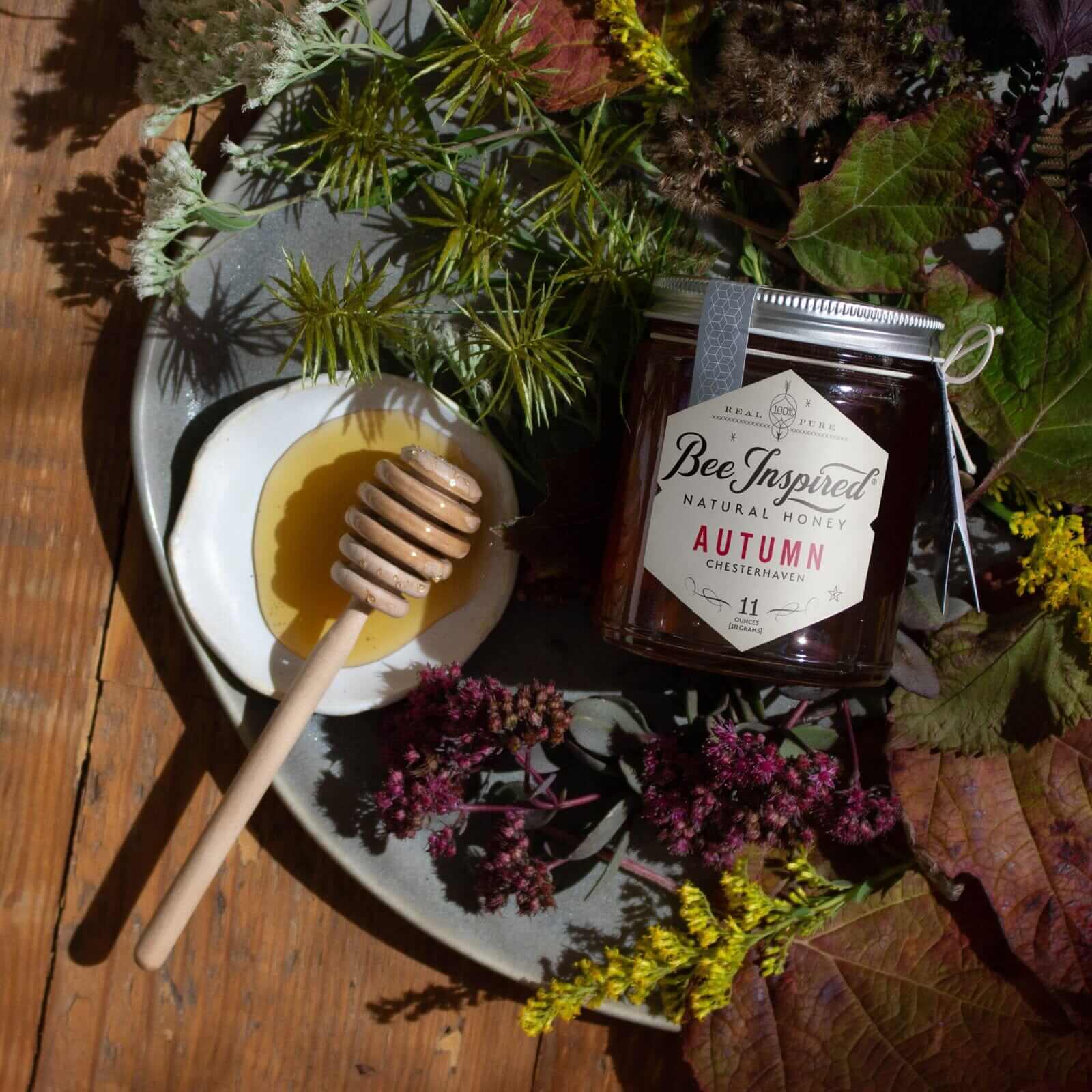 Honey is a Gift from Nature
We offer a selection of raw, minimally filtered and unpasteurized Eastern Shore Honey sourced from American beekeepers. Our commitment to sustainability and ethical beekeeping practices ensures responsible harvesting without harming the bees or the environment. Our high-quality Honey products are a delicious and natural way to sweeten your day, with a wide range of varietal and artisanal honey to suit everyone.
Discover a world of delicious honey varietals from Bee Inspired. Choose from our delightful selection of Eastern Shore Spring artisanal honey, Eastern Shore Summer artisanal honey, Florida Orange Blossom honey, Blueberry varietal honey, Blackberry varietal honey, Buckwheat blossom honey and more, each boasting a unique flavor and aroma that will tantalize your taste buds. And if you're looking for something truly special, try our Raw Honeycomb.

At Eastern Shore Honey, we're not just passionate about delivering exceptional honey. We're committed to sustainability and ethical beekeeping practices, ensuring that every jar of honey we offer is harvested responsibly. You can trust that our honey products are of the highest quality, providing you with a delicious and natural way to sweeten your day.

Prepare to be amazed by the wide selection of varietal honey available. Many of our customers are pleasantly surprised to discover the rich diversity of flavor that honey can offer. Join the honey revolution and experience a world of sweetness with Bee Inspired Eastern Shore Honey.
★★★★★

Absolutely delicious! This has such a punch of complex flavour. It's really good on oatmeal.

Allison
★★★★★

This [Orange Blossom Honey] was a gift for a loved one. They couldn't wait to call and tell me how much they love it.

Selene
★★★★★

We received this as a gift from a friend. This honey is so amazing we ordered some for ourselves. And then we ordered again... Look forward to it every day.

Robert
★★★★★

Totally love this honey. Not overly sweet and no lingering aftertaste. Am so enthralled with it that I ordered enough for holiday gifts for friends!

Dawn
★★★★★

Great flavor. Store brands do not even come close to it.

Anjana
★★★★★

This has to be the best honey I've ever had! I try to get at least 2 jars whenever I go to the store. Looking forward to getting more.

Jackie
★★★★★

Love, love, love this honey. This was one of the first purchases I ever made from Waxing Kara and I was not disappointed. I highly recommend it. Thank you for offering it!

Lisa