"We make a living by what we get. We make a life by what we give."
To date we have given over $340,000 to causes devoted to underserved youth and the planet. Every time we make a gift we raise the bar for ourselves and inspire others to do the same. After all, the more you give away the more that it comes back.
For a Brighter Future
As humans, we have relied on bees for thousands of years. But in the past decade, honey bee populations in the U.S. have radically declined for a number of reasons. To do our part, we converted and maintain over 40 acres of previously conventionally farmed land on our Kent Island farm to native wildflower fields. We harvest our honey here, apply a light human touch, and provide you and the stores where you shop with Bee Inspired® goods.
The conversion of our farmland was no small task - soil needed to be regenerated, open land heavily replanted, and coastal areas abated in order to stabilize the landscape. We worked with other local beekeepers, area ecologists, and government agencies to ensure that this work was done properly. This has paid off - we have a healthy population of native birds, pollinators, birds of prey, and waterfowl.
Our environment is not our only concern - we believe that building a strong tie with our community is essential. Without the support of our community, we would not be able to do the work we love.
This is why founder Kara Brook Brown dedicates a portion of our annual profits to be funneled back into community organizations, specifically ones focused on elevating children and young adults in underserved areas.
Being a small business is not without its challenges. However, the connections that we've been able to build over time have allowed us to give back to those who've supported us, allowing us to grow and share our Bee Inspired® mission.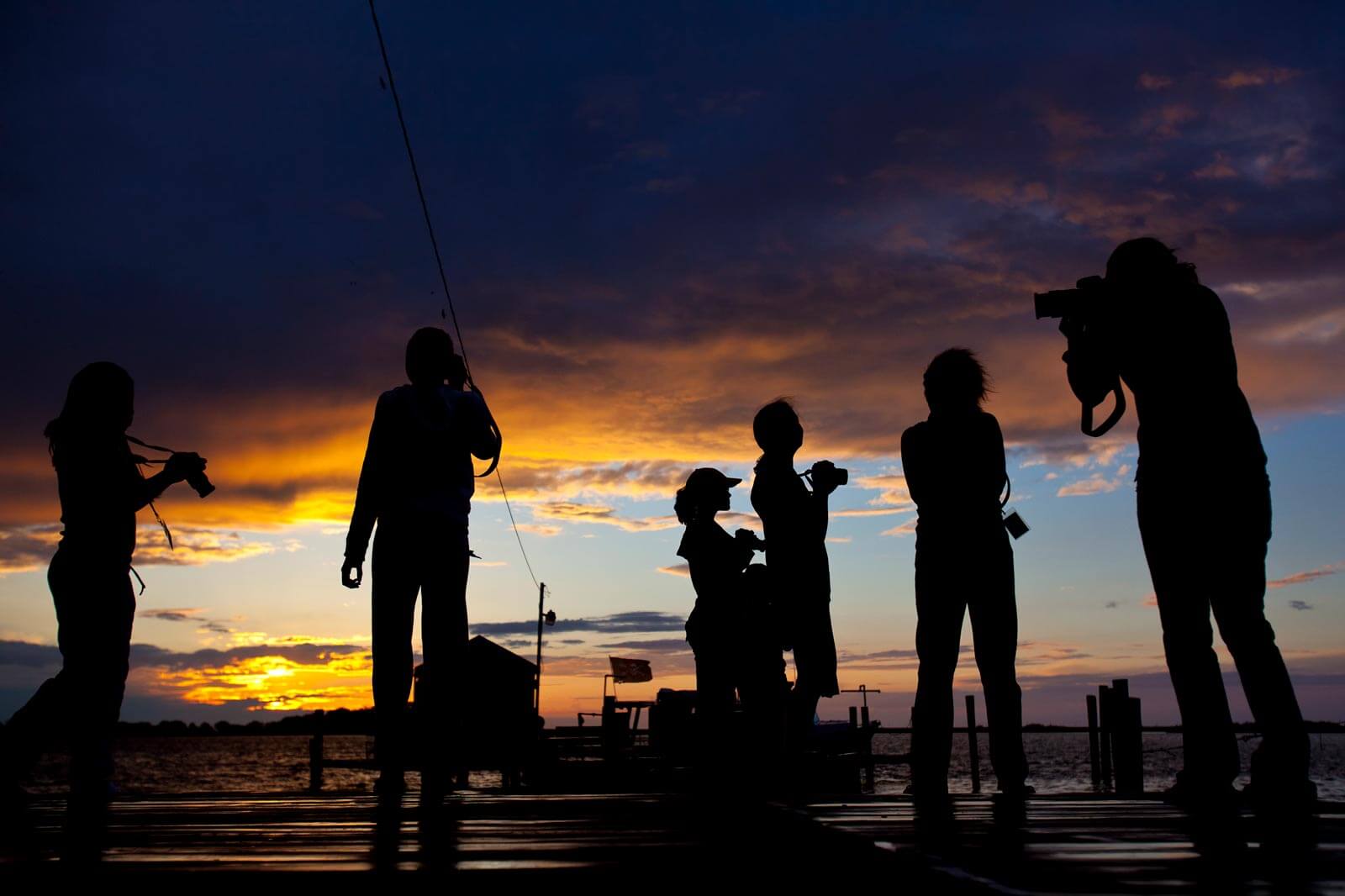 supporting education
VisionWorkshops
For almost two decades, Kara has served on the board of VisionWorkshops, a worldwide non-profit organization focused on teaching at-risk youth the art of photojournalism. VisionWorkshops oftentimes uses National Geographic photographers as teachers.
This program encourages children who may have difficulty learning or speaking the native language, to learn and communicate in new ways. Providing learning opportunities to kids in underserved communities makes everyone's future brighter. It's been Kara's commitment to raise awareness of and give to this organization since its very beginning. To date, she has raised/given in excess of $185,000. A portion of all profits made from Bee Inspired® is donated to VisionWorkshops.
Maryland Institute College of Art
When Kara's father passed away, her family learned they'd lose his full death benefits if she wasn't enrolled in college. So, at 16, she dropped out of high school and enrolled in community college. That year, she took her portfolio to the Maryland College Institute of Art, was accepted, and transferred at age 17. She had no idea how expensive it would be. The College sheltered her from that somewhat, and she's grateful for the help they gave her — a MICA scholarship and information on other places to apply for more aid. She was awarded quite a few scholarships, and applied to any place that offered money for school.
Kara's has never taken a predictable path, so the idea that, at age 34, she established an endowed scholarship in her father's name - something that seemed like a natural way for her to give a helping hand to current students at her alma mater. She was amazed that more successful businesspeople didn't make it a priority to give back to the institutions that helped get them where they are. She did it in part to honor her father's memory, but really wanted to help other students like her. To date, the endowment is in excess of $150,000 and over 30 scholarships have been awarded in the last 20 years.
"When you give, it always comes back to you—not that that's why you do it. Doing for others is just another way of raising the bar for yourself. For me this scholarship was a way to be there for MICA because MICA was there for me. I felt I had a responsibility to give future generations of students the opportunity to study at MICA because others had done that for me."
-Kara Brook Brown
For a Greener Tomorrow
One Tree Planted
One Tree Planted is a Vermont-based 501(c)(3) non-profit organization that partners with individuals and businesses to plant trees across the globe. Since their founding in 2014, One Tree Planted has worked with global reforestation partners to replant millions of trees!
In partnering with One Tree Planted, we will be having a tree planted in Appalachia for every jar of Wildflower Honey that we sell. We're excited to be working with such a fantastic organization to help restore our native ecosystems. Tree species replanted include persimmon, oak, chestnut, and dogwood - all of which provide food sources for native pollinators and other wildlife!
Image via One Tree Planted