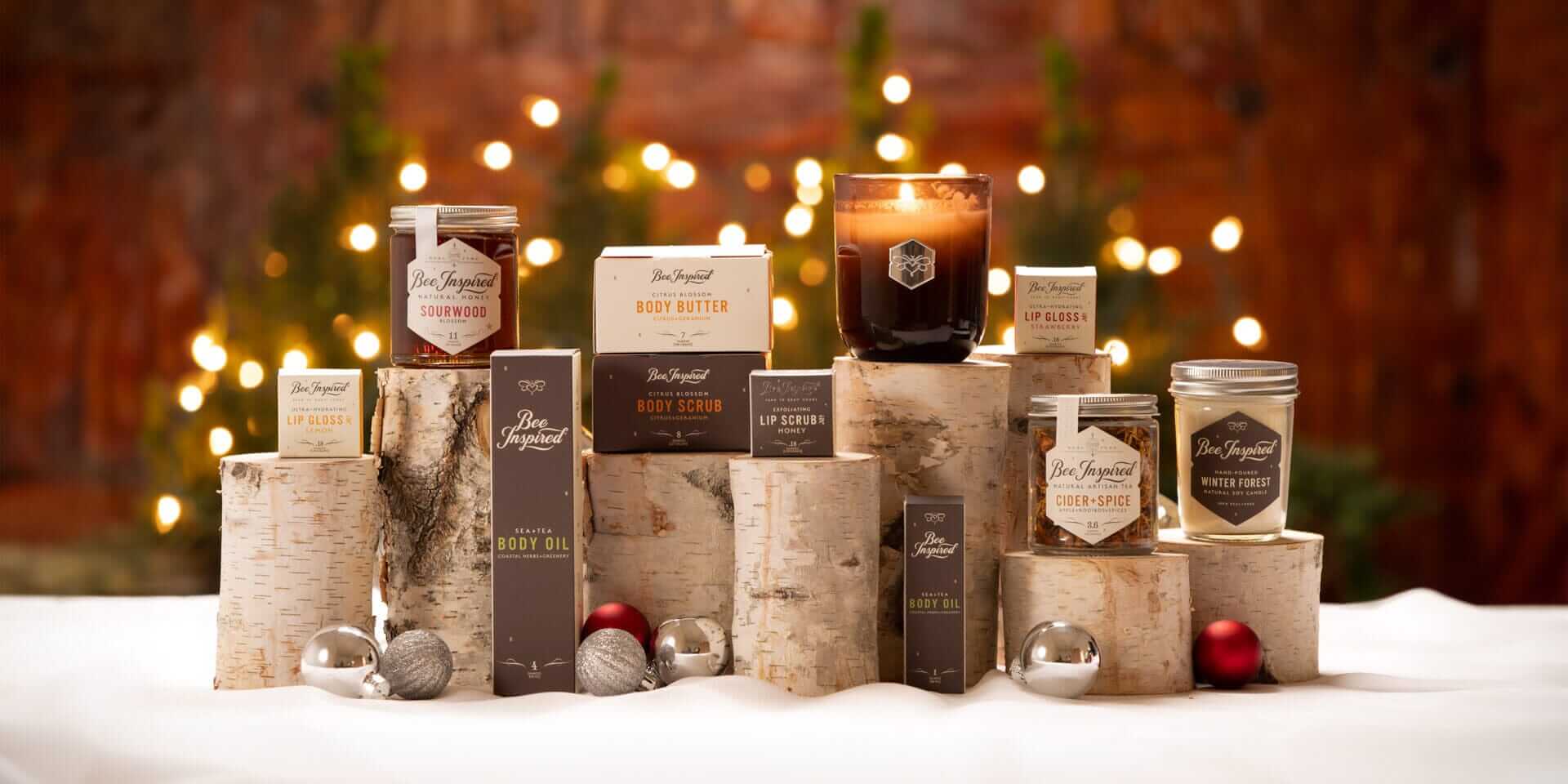 Winter Holiday Collection
The Perfect Gifts Guide for the Holiday Season
Discover perfect gifts for everyone on your list with Mother Nature's treasures from the farm.
Searching for the perfect gift that captures the spirit of the holiday season? Look no further than our Winter Holiday Gift Guide. From hand-poured candles to delectable pantry treats and exclusive bath & body sets, we have something to delight everyone on your shopping list.
Gifts for Self-Care
Elevate Their Self-Care Routine With Exceptional Gifts From The Farm
Gifts for the Pantry
Upgrade Your Gift List with Our Must-Have Essentials for the Pantry
Candle Gifts
Brighten Their Day With Captivating Candle Gifts From the Farm
Stocking Stuffers
Handmade Stocking Stuffers That Are Anything But Ordinary
Make a Sweet List
Treat your loved ones with our honey bath & body gifts. We have something for everyone, from skincare essentials to delicious pantry items. Spoil the beauty enthusiast in your life with our exclusive beauty kits for luxurious home spa days.
Add Some Light
Get cozy and warm with our hand-poured candles! Made from natural soy wax, blended with fragrance oils, our candles burn clean and last long. Each one is meticulously crafted by our dedicated artisans, perfect for gifting on any occasion.
Satisfying Stocking Stuffers
Indulge in sweet treats and satisfy their sweet tooth with our variety of honeycomb, rare honey varietals, handmade honey lollipops, and tea blends. Made with natural ingredients, our lollipops, tea, and honey sets provide a guilt-free, heavenly experience.
Let our Winter Holiday Collection be the answer to your gift-giving dilemmas. Shop now and make this holiday season truly special for your loved ones. Show your friends and family how thoughtful you are this holiday season with gifts from Bee Inspired Goods. Not only will you find unique and special gifts, but each purchase helps us support communities in need year-round. Shop Holidays now!
★★★★★

I gave [Honey Tasting Tower] as a hostess gift. Best gift ever!

Adrienne B.
★★★★★

Used [Spa Bag] as a gift for my daughters bridal shower. They were a huge hit.

Laurie G.
★★★★★

The Honey Tower is a favorite gift choice - for me and for those who receive it. Locally made, artisanal, delicious and ever stylish! The variety of tastes enable every one to become a honey person.

Kathleen
★★★★★

[Bee the Light Candle Gift] is a perfect holiday gift for someone you love!

Millie
★★★★★

These candles are the purest clean burning candles ever. Beautiful scent not overpowering not too sweet. These you just want to never run out of. Just feel really good about scenting my home with these.

Susan